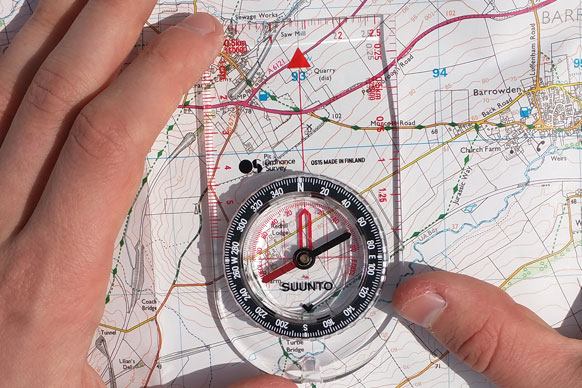 The title of this piece might wrongly give the impression that I'm about to offer a range of excellent ideas to manage the change from an emergency phase of dealing with COVID-19 and its fallout to a more sustained phase of adjustment to longer term realities. What I really want to do, however, is simply to recognise the fact that this newer phase is, in many ways, more difficult than the first, and to seek a conversation about the spiritual challenges of this strange in-between territory. The first weeks and months of our response to the COVID crisis felt challenging, but there was a certain sense of solidarity in the face of a new threat and a degree of energy that comes from problem-solving. I think that, at the time, many of us were unaware of the likely duration of the measures we need to put in place to reduce the risks from the virus, and even if we were more realistic about that timescale, the actual experience of living without many of our usual social support systems is new to us and brings unexpected challenges, and it's difficult to find adequate alternatives. I suspect I'm not alone in finding that I have more 'extrovert' tendencies than I had imagined!
Here are a few of the things I think are quite challenging:
The loss of the dozens of 'casual contacts' we have each week with colleagues, friends, congregation members and acquaintances. So much happens in these brief encounters that is hard to replicate with more time-consuming and formal arranged meetings.
In addition to this lack, there are also constraints that come with forms of communication that we can use. I don't need to say anything more about the 'zoom fatigue' we have all come to recongise well, but I think that the loss of body language, eye contact and the sense of the 'atmosphere' of a room also add to the narrowing of our range of communication tools.
The sense that we are living with significant constraints and have no idea of when it may be safe to do without these measures. This also means that we can be reluctant to make a complete adjustment to different ways of doing things as we live in hope that the situation is temporary. Mentally, we may be living with a constant sense that this is less-than-ideal and that's rather tiring.
The sense that there is a threat 'out there' is also demanding on our psychic energy. And if we have any level of suspicion or censoriousness of one another, that places further burdens on out ability to live and relate normally.
There are, of course, additional challenges facing church congregations in this current phase, such as the difficulty of offering a liturgy that feels like it's including those who are virtually or physically attending. But perhaps the biggest question of all is how we find the right balance between individual and corporate dimensions of religious expression. The latter faces the constraints we've already mentioned and the former may be struggling as a result of a certain neglect in nurturing a mature inner life that could be said to characterise a religious culture that has placed so much emphasis on the gathered community of faith.
This suggests to me that, as well as continuing to nurture the faith community in novel and demanding ways, churches might do well to address some of that neglect of the inner life. I don't think that liturgical worship alone (or any other kind for that matter!) can address this lack. Part of what's needed is a shift in spiritual culture and part is a fuller awareness of the practices and insights of lived spirituality. Here are one or two suggestions:
It seems important to me that we begin with the presumption that we are each fully responsible for our own life of faith. Along with this presumption is the assurance that we each have all that we need to fulfill this responsibility. This is not an arrogant assertion of the primacy of the individual – we all know the immeasurable value of drawing on the wisdom of others – but a realisation that no one else can live our lives for us. Indeed, when we take that full responsibility, we realise ever more fully the impact of our choices and decisions on others. A deep exploration of the inner life always turns us outwards because it can only ever be undertaken in an attitude of deliberate self-forgetfulness.
None of this is to say that any of us should do without the help of others, and my second suggestion would be that the company of an experienced guide is vital. What it does mean, though, is that we take responsibility for seeking that help. An experienced guide is not necessarily one who has particular 'credentials', but one who practises the inner life with both seriousness and a lightness of heart.
A spirituality to sustain us in these times will be one that nurtures patience and one that concentrates on the ordinary, non-spectacular, everyday miracle of simply being alive. Stillness, breathing, imageless contemplation, one-pointedness and regularity of practice are key components of such a spirituality.
We should all feel confident in reading and interpreting the texts that belong to our spiritual tradition and, perhaps, also those of other traditions. One of the main responsibilities of those who are regarded as teachers within a faith community is to nurture such confidence and encourage regular, reflective reading as an individual and shared practice. For Christians who are unable to join in regular communal worship at the moment, the reading of scripture and the classic 'canon' of spiritual texts connects us with the living stream of wisdom.
Although these modest suggestions are offered as ideas for sustaining spiritual life in this time of constraint, I would hope they are of value at any time. I am also conscious that the list is not exhaustive so please do share ideas!