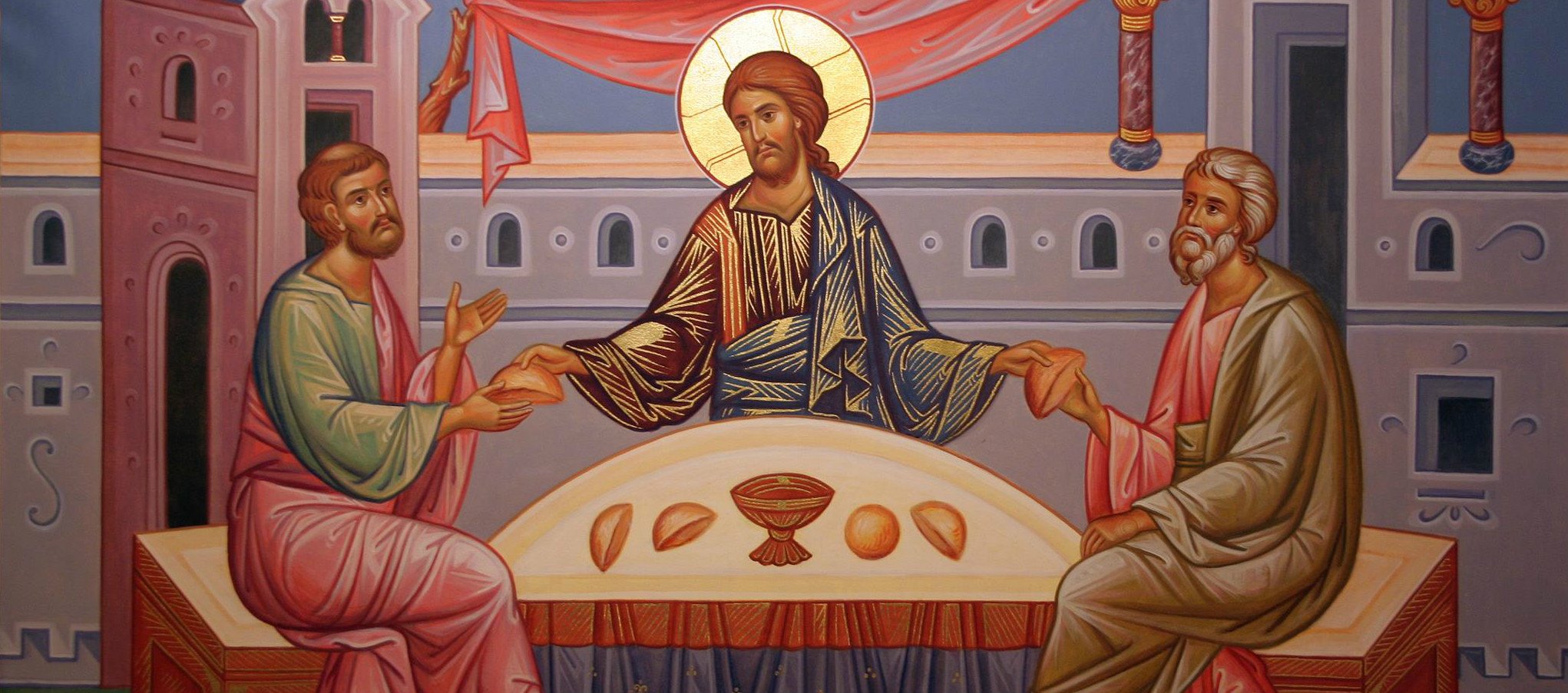 It seems to me that we, in the church, are pretty good at filling our Lent with lots of things to do, books to read, fasts to keep, lives of prayer to shape. I greatly appreciate this annual period of focused and intensified prayer. But I wouldn't want to neglect the period of Eastertide as time for a different flavour of focused spiritual practice, so here are just a few brief suggestions for ways in which we might make each day of this bright season an opportunity for deepening our joyful faith. They are deliberately simple things because, although Pascha is a great mystery and the Feast of Feasts, it is also about our daily encounter with the new life that we embrace as a gift for now and a promise for the future.
Every dawn a Pascha. Each sunrise is a reminder of the Risen One and the opening of a new day. 'In the tender compassion of our God, the dawn from on high shall break upon us.' Even if we are not awake to see it, the sun's return each day offers a moment for thanks and even a few words from Mattins at the outset of the day can serve to mark our thanks for God's bounty.
Every meal a feast of the resurrection. Grilled fish by the shore and broken bread at Emmaus are paradigms not only of the Eucharist, the supreme Paschal feast, but also an invitation to see each and every meal as a sacred moment and a foretaste of the Kingdom. Every meal is an opportunity for nourishment, community – even if taken alone as no meal comes to us without the labour of many others – and sacrifice, in the sense of an act of gratitude and service. every particle of bread, every sip of water or wine is an occasion for contemplation of the one who is the Living Bread, the True Vine, the Living Water.
Every breath a gift of the Spirit. Each time we breathe, we taste the freshness and wonder of life; we savour the giftedness of life itself. we don't 'hold our breaths' until Pentecost but recognise that the gift of the Spirit of the Risen Jesus is breathed into us every day, inspiring and renewing us. At this time of virus pandemic,we recognise even more acutely the preciousness of the breath that flows through our body and connects us to all that is. Taking time to breathe prayerfully is another daily opportunity for Eastertide.
Even in the absence of 'normal' church life, these simple practices offer ways of living a daily Pascha. I'd be delighted to hear of more suggestions!